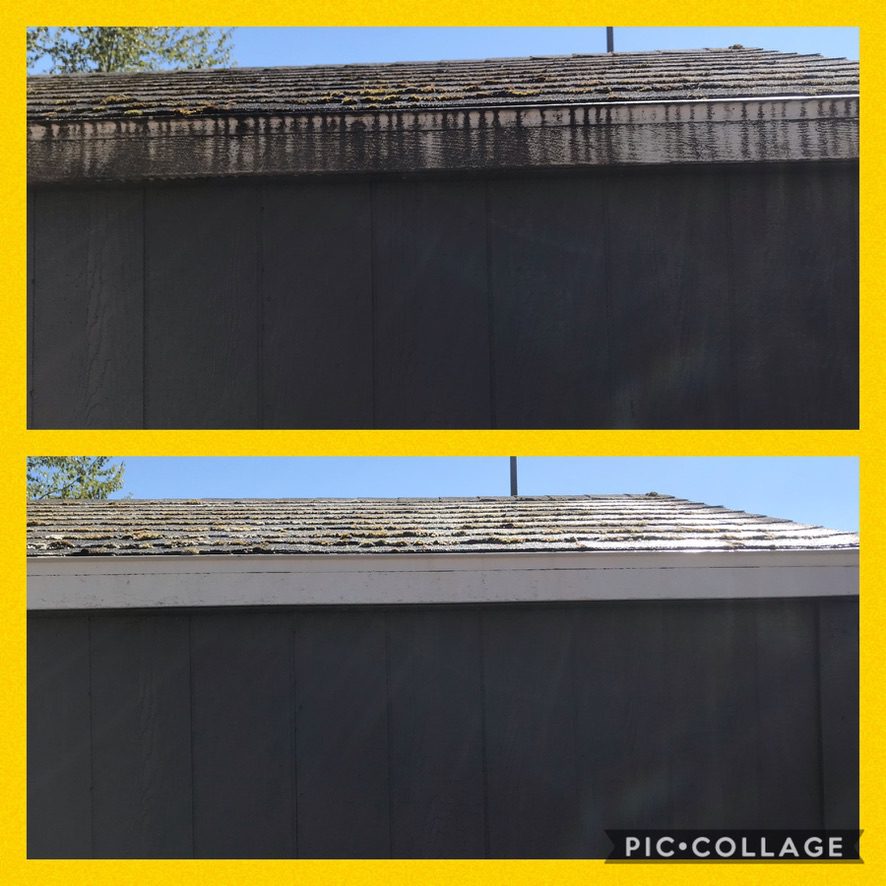 First impressions matter—and a building with bright, clean gutters immediately shows pride in ownership. Gutter brightening has more uses than just enhancing aesthetics—in damper climates, algae and mold can develop on the outside of your gutters, creating black and green stripes. Gutter brightening cleans your gutter surfaces of all organic contaminants and restores your gutters back to their original color.
A proprietary soap blend is applied with a soft bristle brush to the gutter
The surface is gently scrubbed, and the organic growth is removed
The surface is rinsed with a low-pressure garden hose, creating a gutter that looks brand new
Testimonials
What Our Clients Love About Us
Jeff was a pleasure to work with. He was professional and did a great job cleaning our gutters, on our split level home. Highly recommend him for any cleaning you may need, to the outside of your home.
N. Bone (July, 2020)
Jeff is super professional weather you're looking for concrete driveways, sidewalks, or having the exterior of your home cleaned. He also does a great job cleaning gutters, and he cleans up all the mess too. His customer service and his ability to communicate are first class as well as the quality of work.
B. Eaton (August, 2020)