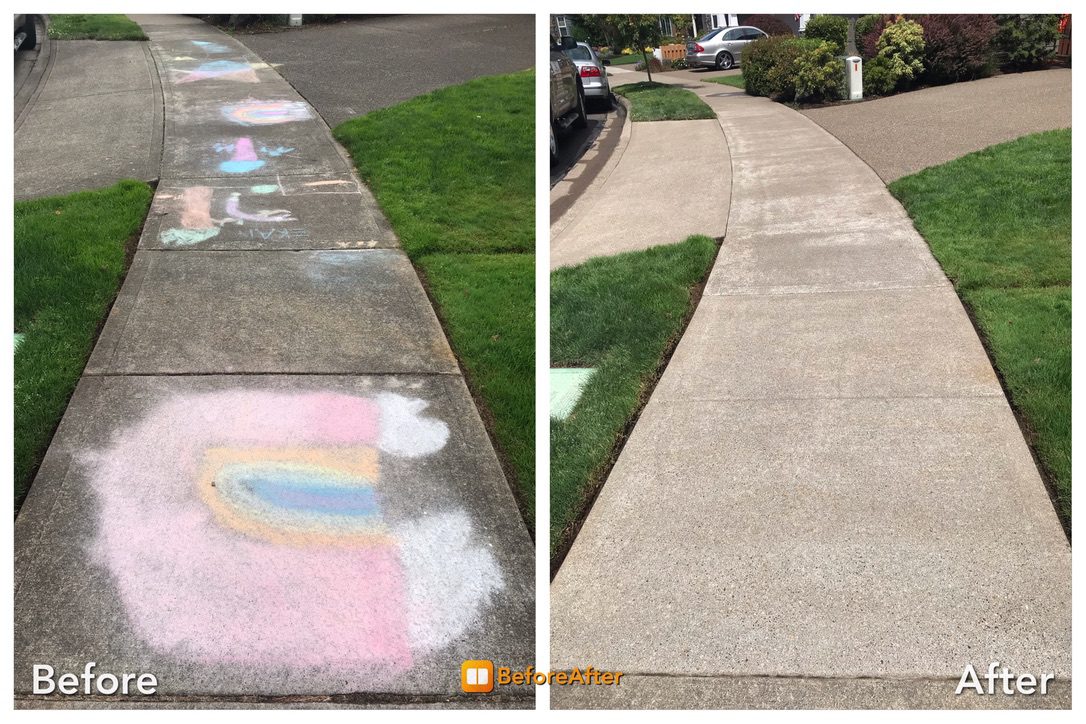 Why Clean Surfaces Matter
Exterior surfaces like concrete, brick, decks, are prone to buildups of dirt that not only look unsightly but can also reduce the lifespan of these surfaces. The algae, moss, and mold on your driveways, walkways, and sidewalks reduce curb appeal but also create a slip hazard. In the Pacific Northwest, it's especially important to keep your exterior surfaces clean and safe.
At All American Cleaning Services, we pride ourselves on doing the job right. Our pressure washing services for both residential and commercial properties can clean up all these areas and have them spick and span in just a couple of hours.
We have the latest professional equipment and qualified technicians who can remove all the dirt, grime, moss, mold, and mildew off your surfaces and return them to their former glory. Our services can be used for
Concrete driveways, walkways, sidewalks, and patios
Brick retaining walls, walkways, and patios
Wood and composite decking
Testimonials
What Our Clients Love About Us
Jeff came out and pressure washed my mothers home in Oregon City and they did an incredible job. His crew showed up on time and was very friendly. The work was amazing, very detailed and organized and the driveway and sidewalk was very clean. I then hired Jeff and his crew to do my personal home and it was the same result. INCREDIBLE. They will always be my go to company for any pressure washing jobs. Also without hesitating I'll be referring my family and friends every chance I get. Thanks All American Cleaning Services YOU GUYS ROCK!!!
T. Matic (August, 2019)
Jeff pressure washed our driveway, sidewalk and front wall. He did an awesome job! Within one day, we had an appointment and he was on-time. He did a great job for a fair price. I highly recommend.
R. Pamela (August, 2020)